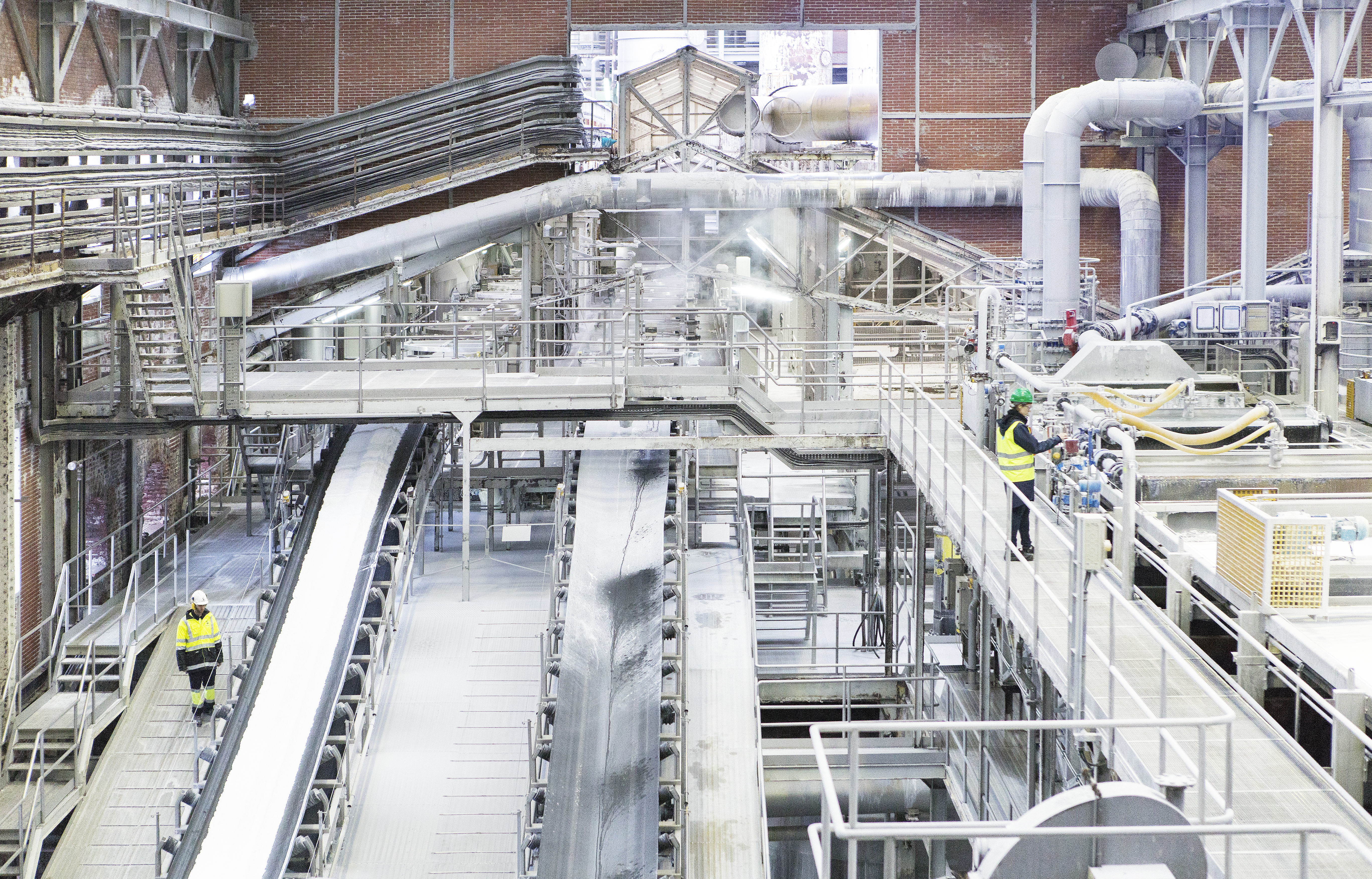 SOLVAir® SB 0/3
What makes SOLVAir® SB 0/3 special?
A collaborative innovation effort
The result of a fruitful collaboration with our industrial partners, SOLVAir® SB 0/3 is a new sodium-based formulation for dry sorbent injection systems for the treatment of flue gases. It is highly efficient in mitigating acid gases such as HCl, SOX, and HF
of industrial processes.
Saving time and energy
SOLVAir® SB 0/3 is a ready-to-use product: as it comes in powdered form, it doesn't require the installation of a grinder. The product can be injected directly into the flue gases, thus saving time and energy for the user.
Efficient and cost effective
Thanks to its unique properties, SOLVAir® SB 0/3 enables operators such as waste-to-energy plants to easily comply with the most stringent environmental regulations while maintaining high energy efficiency.
It also offers unparalleled cost effectiveness, thanks to the reduced quantity of sodium-based product needed, and because of the fact facilities can dispose of higher amounts of marketable energy.
Who is SOLVAir® SB 0/3 recommended for?
Numerous benefits in terms of efficiency and compliance 
The SOLVAir® SB 0/3 sodium-based formulation was specially designed to fit the needs of waste-to-energy operators and industrial manufacturing processes.
More generally, it is recommended to:
Revamp plants using lime milk  or a dry lime injection based flue gas treatment systems with a bag filter and a DeNOX selective catalytic reduction system
Improve facilities' energy efficiency and increase their marketable energy
Mitigate pollutant peaks generated by waste incineration
Be able to treat more waste with high sulfur and chlorine contents 
 Consistently compliant emissions
The first industrial applications of SOLVAir® SB 0/3 speak for themselves, yielding air emissions that are compliant with stringent European regulations:
HCl:  5-10 mg/Nm³ dry 11% O2
SO2: 10-50 mg/Nm³ dry 11% O2
What are SOLVAir® SB 0/3's benefits for users?
Easy to use and efficient
SOLVAir® SB 0/3 is a ready-to-use sodium-based sorbent. It comes in powdered form and therefore doesn't require grinding before use. Thanks to this, on top of its environmental benefits, it offers a list of advantages such as easy handling and operational efficiency, namely:
Simple dry and direct injection into the flue gas vein
Dry flue gas treatment over a large range of temperatures
Optimal process control and operational flexibility
Possibility of residue recycling
Adds complementary value with DeNOx selective catalytic reduction systems
Less product needed for less hassle
Required quantities of SOLVAir® SB 0/3 are relatively low thanks to its high efficiency in neutralizing flue gases. Residue quantities are therefore lower than with lime-based flue gas treatment systems, while quantities of ammonia for DeNOX selective catalytic reduction are decreased as well. All this reduces supply costs and increases operational ease of use. 
Lastly,  the residue can be recycled at specialized facilities thanks to RESOLEST® or SOLVAL®. From there it can be used as a raw material in the sodium carbonate manufacturing process.