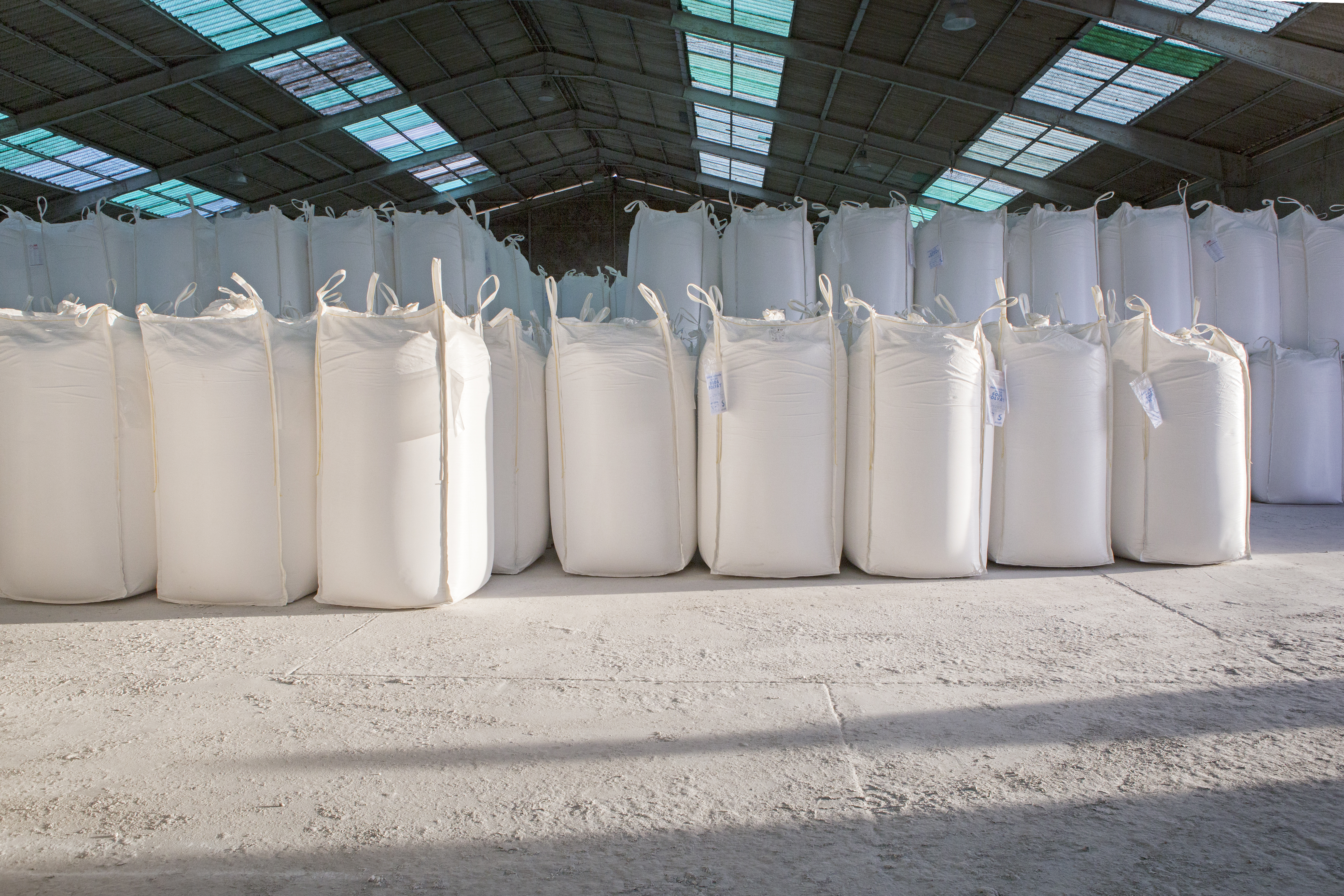 SOLVAir® S150 & SOLVAir®S200, Trona based sorbents
Trona: a safe & natural mineral for high acid gas mitigation easily obtained for a wide range of industries.
Specificities of the SOLVAir® Trona sorbents
Trona, a natural mineral against acid gases
SOLVAir® Trona is 97% sodium sesquicarbonate (Na2CO3• NaHCO3• 2H2O), a naturally occurring mineral made up of two alkaline chemicals: sodium bicarbonate (baking soda) and sodium carbonate (soda ash). 
A long-standing flue gas treatment solution
SOLVAir® Trona is an effective technology for the removal of SOx, HCl and mercury (Hg) from industrial flue gases. For over thirty years, it has been used to reduce acid gas stack emissions in a wide range of industries, from electric power generation to cement manufacturing and glass production.
SOLVAir® Trona benefits
There are many benefits to using SOLVAir® Select 200 & 150 Trona. First of all, it's a non-hazardous, non-flammable mineral, which simplifies your logistics and operations.
SOLVAir® Trona, an efficient alternative
It's also a high-assay, low-cost alternative to other acid neutralizers. It achieves higher removal rates than lime for instance. Used as a dry sorbent injected into DSI (Dry Sorbent Injection) systems, SOLVAir® Trona utilizes simple chemistry to effectively remove a variety of acid gases in industrial exhaust and form a safe, non-corrosive waste product that will not damage equipment.
In temperatures above 275°F, it is readily transformed into sodium carbonate (soda ash), which then reacts with the acids to form neutral sodium salts.
Removing close to all SO2 and HCl
Field testing shows removal rates of SO2 up to 90% and HCl removal of 95-99%. In addition, SOLVAir® Trona is able to remove 20-70% of Hg used alone, and over 90% in combination with activated carbon. Lastly, mitigation rates of NOx of about 10-20% have been observed in some cases.
Enhancing the performance of ESPs
Also, in many cases, the use of SOLVAir® Trona improves the efficiency of pollution control by enhancing the performance of an Electrostatic Precipitator (ESP).
SOLVAir® Trona Select 200 key numbers
Here are a couple of examples of clients that use SOLVAir® Select 200 Trona for their flue gas treatment, and the results they obtain with it : 
A cement producer achieved 97% HCl removal, 
A power plant 98% SO3 removal 
A glass manufacturer 75 to 80% SO2 removal.
Packaging
SOLVAir® Select 200 Trona comes in 1st Bulk Bags, Bulk Pneumatic Trucks (24st) or Railcar (100 st).