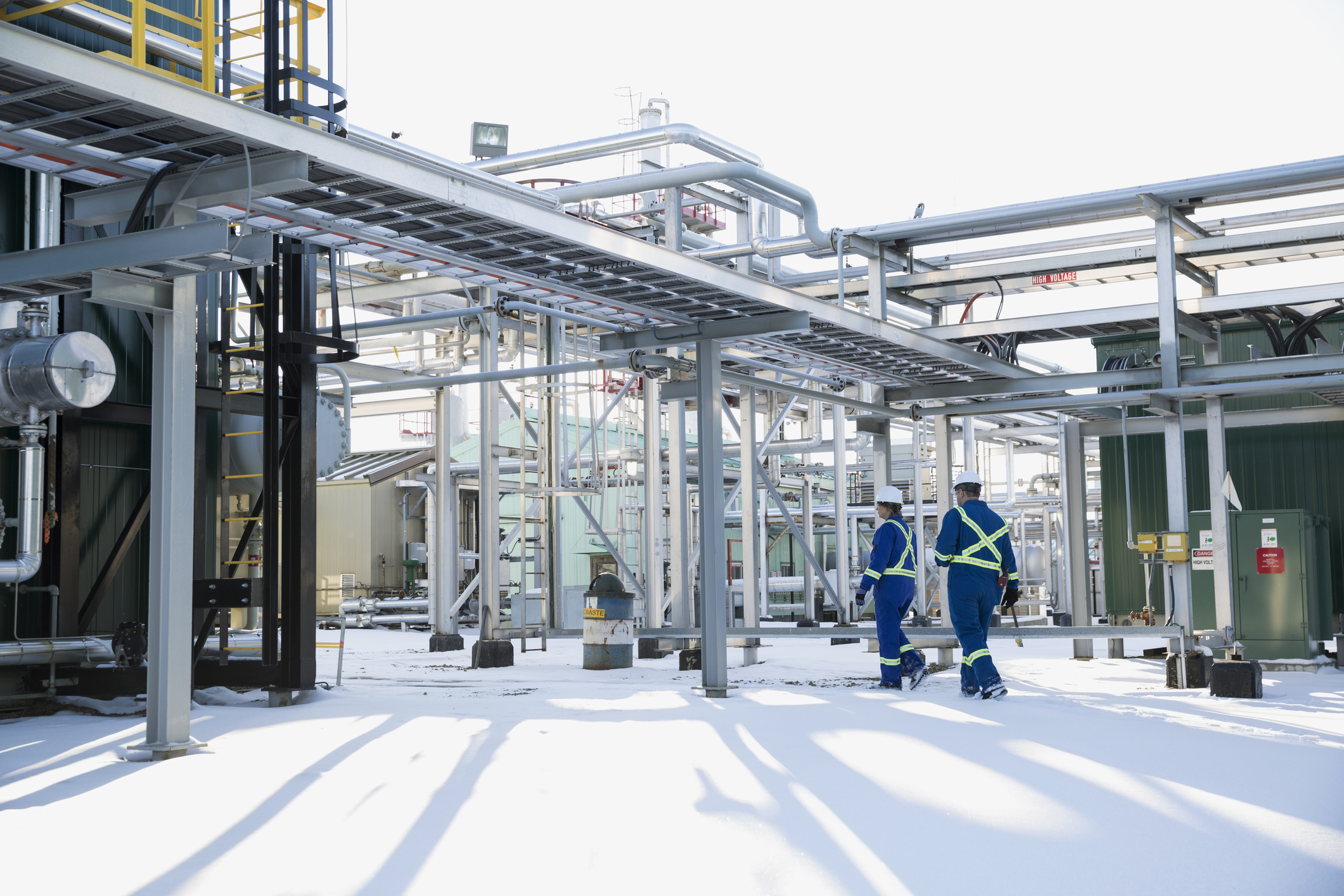 Oil Refinery
An industry with highly sulfurized emissions
Oil refineries incinerate hazardous materials, causing highly sulfurized emissions.
Supplementing installed desulfurization processes
Refineries use the Claus process to desulfurize oil before refining, but still generate residual flue gases containing sulfur oxides (SOx) that need to be properly mitigated in order to comply with local legislation.
In the EU, the BREF document for Oil and Gas refineries is in force since late 2018.
What our solution can do for oil refineries
Oil refineries are highly complex installations, and the SOLVAir® bicarbonate solution can be implemented in many parts of the plant: in the tail gases of the Claus process, in the incineration of exhaust gases or oil sludge, and in other units emitting acid gases. In all these cases, the SOLVAir® solution efficiently removes sulfur oxides and other acid emissions by injecting sodium bicarbonate in the flue gases.
A non-hazardous and easy to use sorbent
In addition to being adaptable and efficient, our solutions sodium bicarbonate based are non-hazardous and easy to use in a dry injection system before a bag filter.
Key benefits for oil refineries industry
By using the SOLVAir® bicarbonate solutions in several different parts of their facilities, oil refineries can easily obtain significant mitigation of acid emissions, while avoiding hefty investments.
Easy logistics and operations
Our solutions do not generate any effluents needing to be treated, and its handling and storage is made easy by the fact it is a non-hazardous material. All this reduces logistics and operational costs.
The most cost-effective way to eliminate residual SOx
Oil refineries recover more than 95% of the sulphur contained in the raw oil. In most cases when there remain residual quantities of sulphur in their emissions to get rid of, treating their flue gases with the SOLVAir® solution is less expensive than implementing additional sulphur recovery capacities.