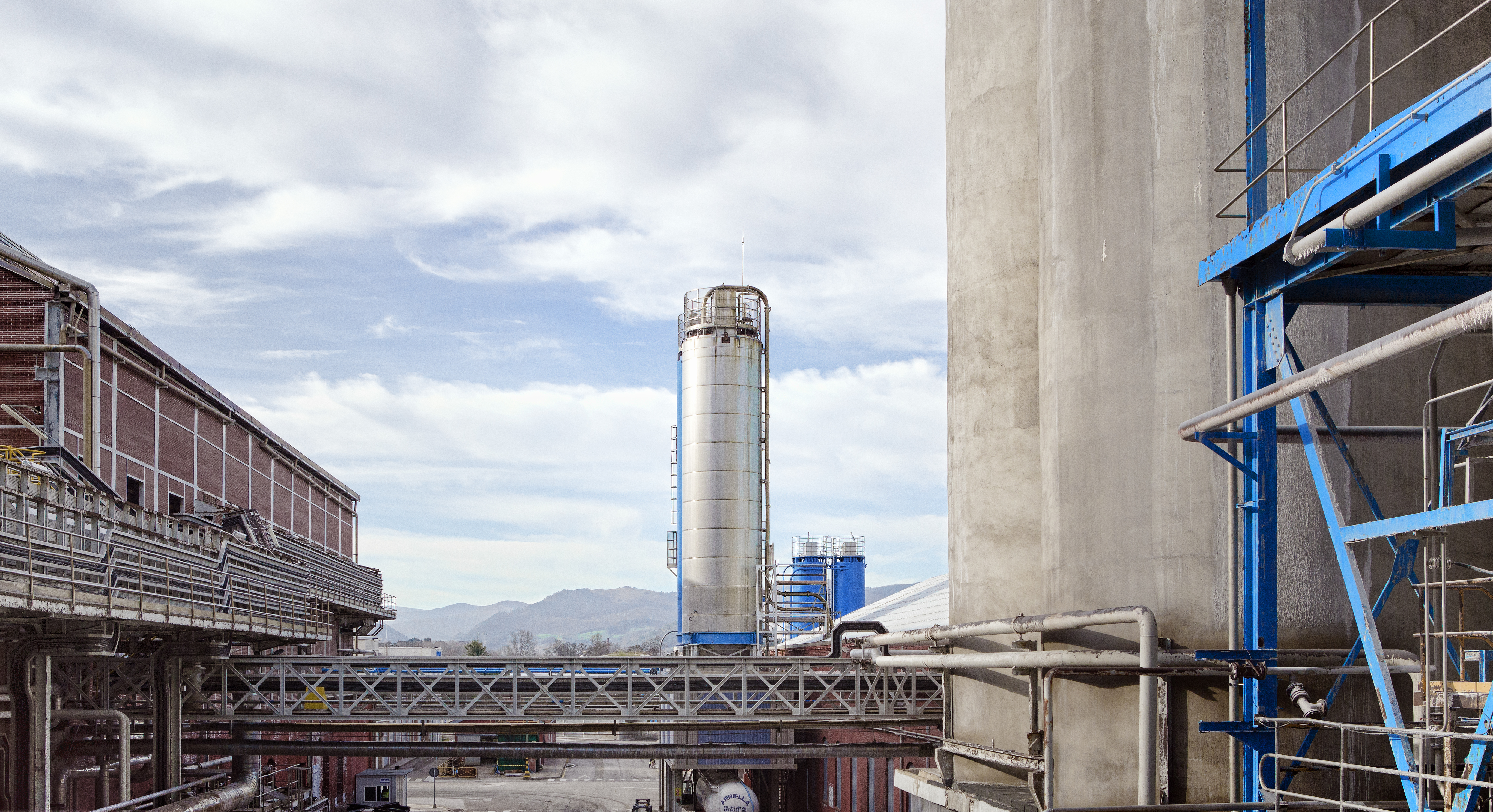 Non ferrous metallurgy industry
Metals recovery, refining and recycling of precious or semi precious metals, roasting of spent petrochemicals catalyst.
Challenges of the the non-ferrous metallurgy industry
An industry with a wide range of processes
Non-ferrous metallurgy consists in the production and  recovery of non-ferrous metals (aluminum, copper, lead), the refining and recycling of precious or semi precious metals (vanadium, molybdenum, gold, platinum, etc.), and the roasting of spent petrochemical catalysts.The increasing number of processes for the recovery of used metals is contributing to save valuable resources.
Acid gases that need to be mitigated
The non-ferrous metals sector is very wide and involves a great variety of processes. A lot of these generate acid emission coming from combustion or from specific manufacturing steps.
For example in secondary aluminum, pollutants (mainly HCl) are produced from the melted salt or from coated scrap. In spent catalyst recovery, the main source of pollutants is the sulfur content of the catalyst.
Evolving regulations of the non ferrous metallurgy industry
Regarding regulations, the EU's Non-ferrous Metals BREF will be in force in July 2020.
What our solution can do for the non-ferrous metals industry
Our experience shows that the SOLVAir® sodium-based solutions can easily reduce acid gas emissions to meet emissions regulations, in particular regarding the hydrochloric acid (HCl) or sulfur oxides (SOx) produced by these industries. Reductions of over 99% are currently reached in this sector.
Extensive experience in specific sectors
The SOLVAir® solutions have extensive experience in sectors such as:
Primary and secondary aluminum and alumina
Primary and secondary copper smelting
Vanadium refining
Secondary lead foundries
Zinc
Ferrous alloy
Catalyst regeneration or smelting
 
Key benefits for our customers in the non-ferrous metallurgy industry
The virtuous circle of recycling
Certain manufacturing processes allow the recycling of residual sodium chemicals (RSCs) from flue gas treatment systems that use sodium bicarbonate. For example in secondary aluminum smelting, the NaCl can be substituted to the raw material in the melted salts layer, sodium sulfate can be used as a refining agent like in vanadium refinery, and resogypse facility developed by Solvay is a way to recycle sodium sulfate salts.
Easier and more economical operations
As a result, operators use less raw materials and no flue gas purification residues have to be disposed of, which simplifies logistics and operations and reduces operating expenses.