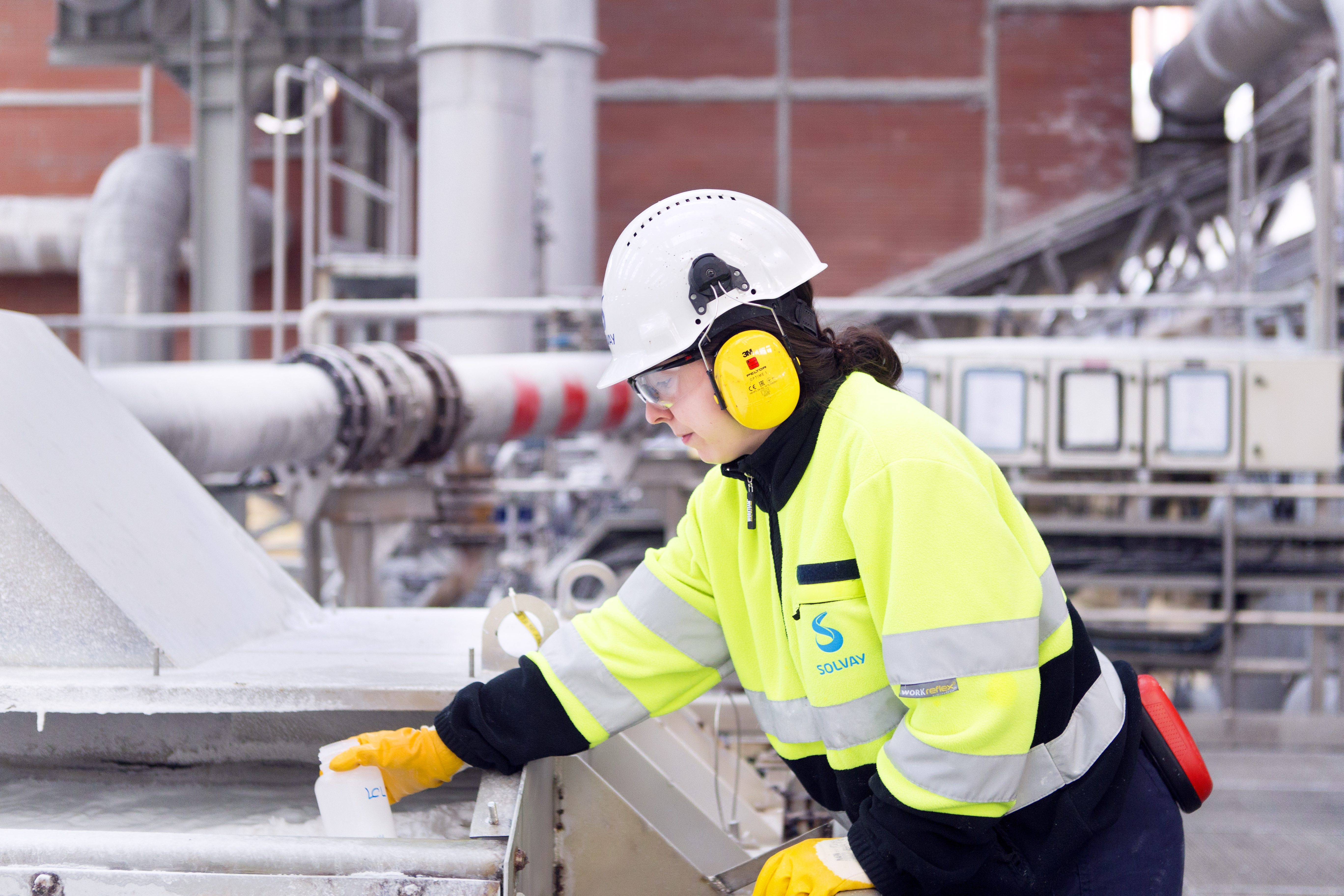 Case study: Voestalpine, sintering plant in Austria
Active plan of an iron & steel plant leader to clean his acides smokes 
 
Voestalpine,  Key facts & figures, June 2019
10 years of collaboration with SOLVAir®

8400 operating hours per year

The only sinter strand in Europe with SCR deNOx catalyst

Under 350 

mg/Nm³ SOx emissions
Under 100 mg/Nm³ NOx emissions
Under 0,1 ng/Nm³ dioxin emissions
Voestalpine's needs: even better acid gas mitigation
A leader in environmental awareness
Voestalpine Stahl, GmbH is is operating a sintering plant at its integrated steel mill in Linz, Austria. A leader in environmental protection issues, the company has been working with SOLVAir® for a decade and is the only facility in Europe to be equipped with a selective catalytic reduction system for mitigating Nitrogen oxides (NOx) from its exhaust gases.
A solution for an urban facility
In order to comply with the European BREF reference document for iron and steel production, and also with much stricter local emissions limits due to the plant's proximity to the city of Linz, Voestalpine Stahl was looking to improve the efficiency of its flue gas treatment system to reduce its Sulfur oxide (SOx) emissions while maintaining high energy efficiency.

What SOLVAir® did for Voestalpine
Better than lime-based systems
In April 2008, initial tests were conducted with SOLVAir®'s flue gas treatment solution in order to demonstrate its efficiency compared to the lime-based solution that was being used so far.
Successful testing and implementation
SOLVAir®'s sodium-based dry sorbent injection system was fully implemented in April 2011. This also cleared the way for adding a SCR deNOx catalyst behind the bag filter, making Voestalpine Stahl the first sintering facility at its metallurgical plant in Europe with such comprehensive equipment for the treatment of its flue gases.

Benefits for Voestalpine
Unparalleled energy efficiency
SOLVAir® provided a flue gas treatment solution that was much more efficient that the formerly used lime-based system. Very high SOx mitigation rates (up to 60% for SO2) can be obtained while keeping the best possible energy efficiency, thanks to our solution that doesn't require the reheating of flue gases.
Cleaner flue gases for higher acceptance 
What's more, with the efficient removal of heavy metals, acid and organic compounds and very low dust emissions compared to other plants thanks to the bag filter, our client benefits of high acceptance among the people of the neighboring city of Linz, as well a higher flexibility in terms of raw materials.
Lastly, the low sorbent consumption of our solution also means that operating expenses are reduced.
SOLVAir®  Testimonials
"The Voestalpine sintering plant is an outstanding example for setting the highest environmental standards, which can easily be accomplished by using SOLVAir® Solutions. From the first test in 2008 until today, SOLVAir® has built a strong technical and commercial partnership with Voestalpine to ensure a sustainable worldwide leading position in environmental issues."
With the installed and operated systems, Voestalpine continue to play a leading role in the sector of sinter off-gas treatment.
Requirements in Austria near Linz
BREF I&S (EU)  
Lower regional emission limits in this specific case: