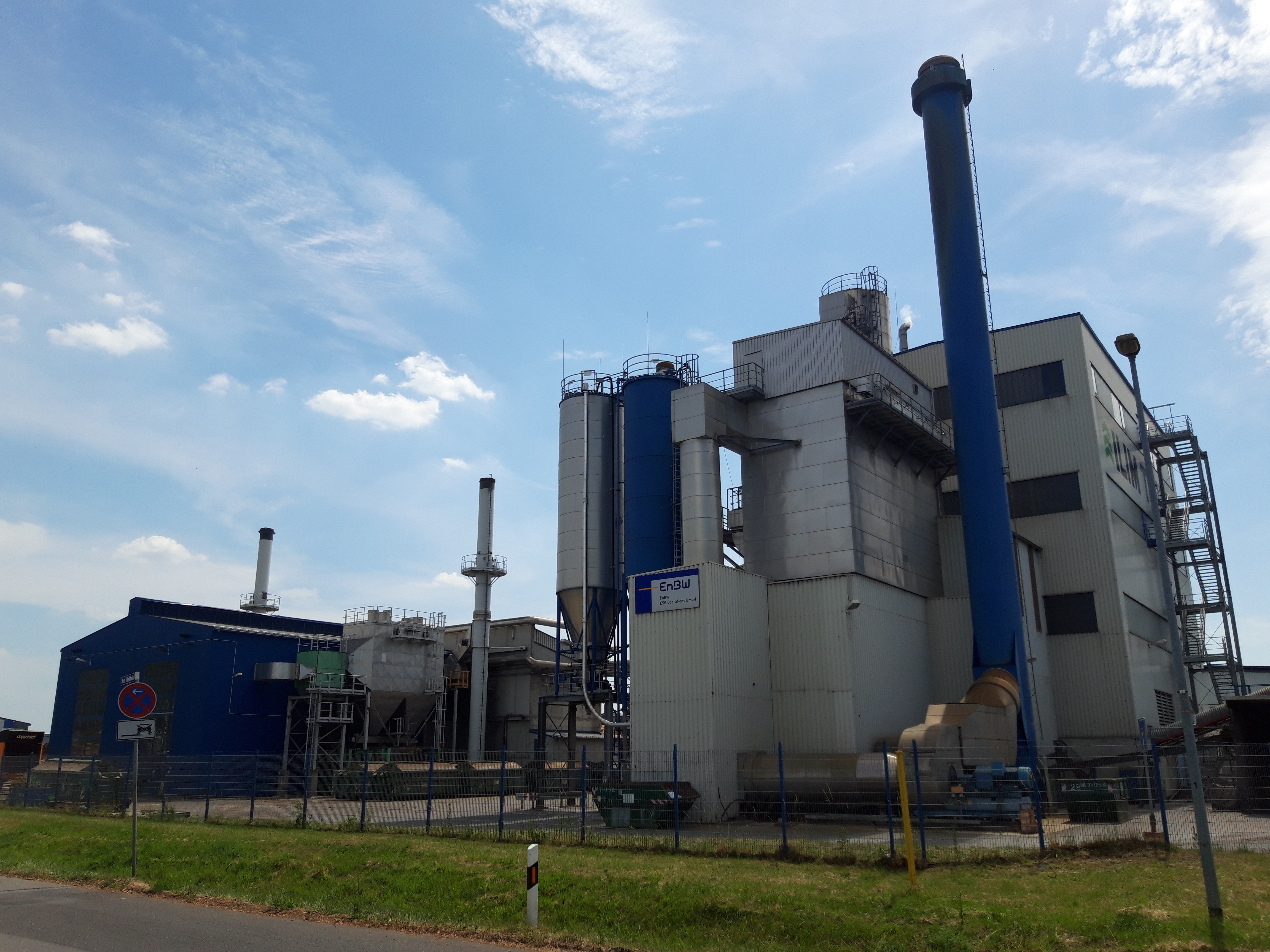 Case Study: Biomass steam boiler in Wismar, Germany
German biomass steam boiler Key figures - June 2019
Results after treatment: flue gases emission values below 10mg/Nm3 of HCl and 50mg/Nm3 of SO2. 

Obtained acid mitigation met customer's objectives: 98% for HCl

SOLVAir® sodium bicarbonate achieved performances that the previous lime based system couldn't.
Our client's needs: reducing HCl and SO2 emissions more efficiently
A solution adapted for Wismar operating conditions
Our customer in the north of Germany needed to find a way to reduce its hydrochloric acid (HCl) emissions that would be more efficient than the lime based process it was previously using. The plant operates a 40MWth biomass boiler and its flue gas treatment system at 180-200°C is based on a cyclone and a desulphurization system: sorbent dosing system, bag house filter and a residue silo.
The boiler is dedicated to produce electricity and to deliver heat for the adjacent wood drying plant. The biomass originates from the neighboring wood refuse: from untreated wood (A1 class), to treated wood (A2 class) and wood with organohalogen compounds (A3 class).
Safely going under the legal limit
The objective of the customer was to reach 10 milligrams of HCl per Nm3 (11%O2, dry measured), in order to be in line with the future limit imposed by local regulation. Additionally, an efficient SO2 reduction was achieved below 50mg/Nm3 (11%O2, dry measured). The dry process based on hydrated lime our client was employing for its flue gas treatment consumed considerable amounts of sorbent and generated high costs.
What SOLVAir® did for this German biomass plant.
Industrial trials with the existing equipment
An industrial trial with SOLVAir® S350 was performed in June 2019. Using the existing installation designed for lime and in collaboration with the SOLVAir® technical team, the performance of sodium bicarbonate was tested under different conditions: results were very satisfying as sorbent consumption was about 3 times less than with lime.
Technical support during start-up and normal operation
By finally switching to the SOLVAir® solution, the SOLVAir® technical team proposed minor changes to the installation to ensure a smooth transition and a stable operation. The customer is satisfied with the solution given and remains in close contact with SOLVAir® commercial team.
Benefits for this German biomass plant
Easily achievable emission limits
In contrast to the existing lime based flue gas system, the customer can now efficiently respect HCl and SOX emission limits.
Beyond the increased performance in terms of the acid mitigation emissions, the operation consumes less sorbent and generates less residues.
Less residue meaning reduced logistics costs
Smaller quantities of injected sorbent also means less residue to process, which leads to reduced logistics costs and less maintenance related to the handling of residues.
Emission requirements of the German legislation
"Our experience with SOLVAir® is very good. Deliveries are reliable and their technical support helped us to come up with solutions during the start-up phase. We believe that SOLVAir® solution is the optimal for acid removal flue gas treatments."
Project Engineer at ENBW ENERGIE BADEN-WÜRTTEMBERG AG