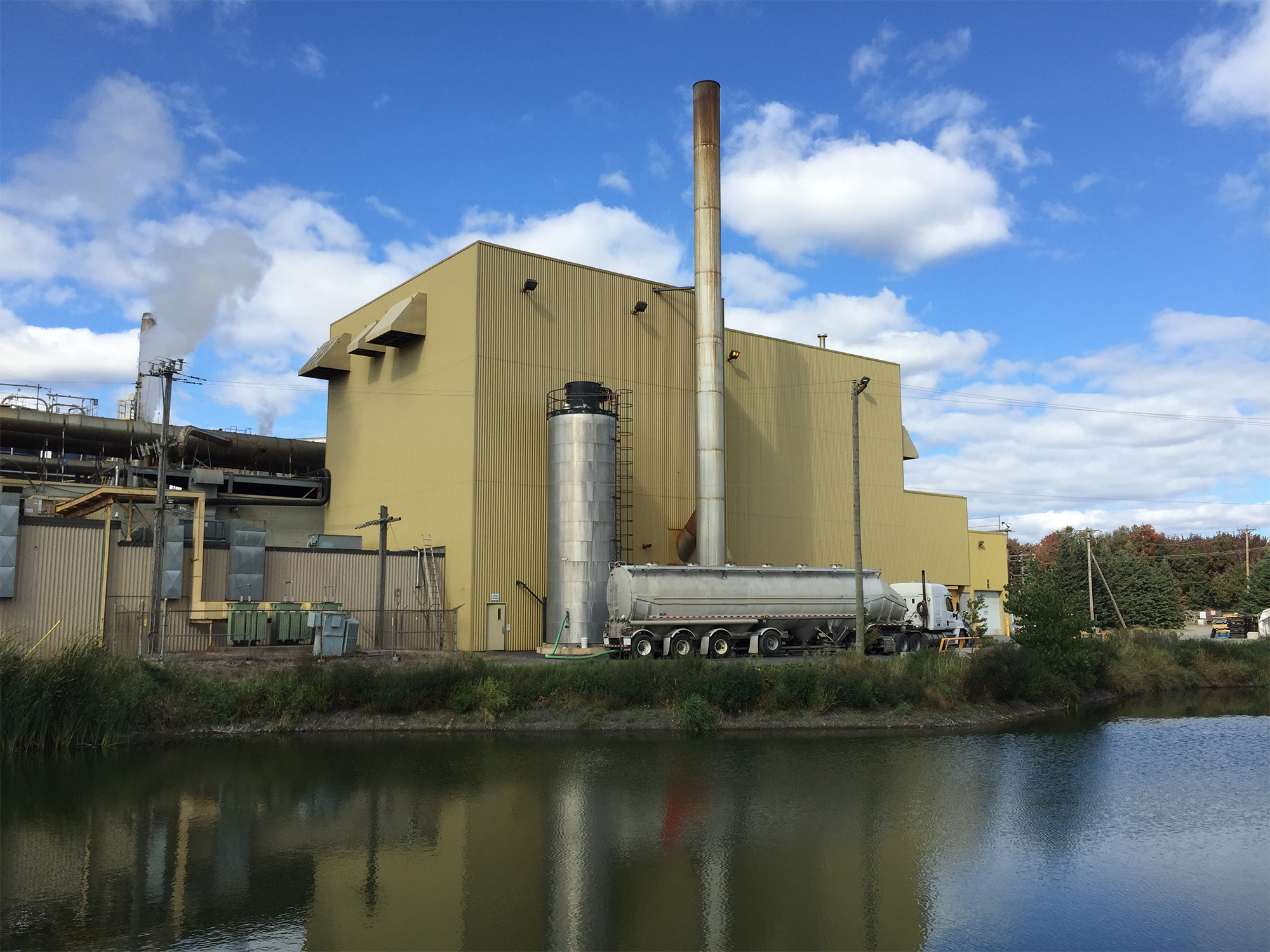 Waste Incineration plant in Canada
 KEY FIGURES - 2018
~2-3,000 Metric tons of animal carcasses and residues from animal processing incinerated /year

Sorbent consumption reduced by half

25 ppm (40 mg/Nm3) HCl at stack @11%O2

Revamping of sorbent in mid 2018
Needs of this Canadian Waste Incineration Plant
High Fly Ash disposal
Ashes coming from this facility are considered hazardous and their disposal is a significant cost. Reducing ash volumes was the biggest cost saving made with SOLVAir® besides the cost cutting of using much less sorbent while keeping efficiency and stack performance.
The results: 600 tons less to dispose of, meaning an annual saving of 150 000 CAD (~114 000 USD).
Get rid of HCl with less sorbent
Since this plant mainly incinerates animal processing waste, the principal pollutants to remove are HCl which was at 115-250 mg/Nm3 at 11%O2 before using SOLVAir® solution.
This was all the more important because the nearby town has grown tremendously in the last 10-15 years and homes started to be built nearby. 
What SOLVAir® provides to this Canadian Waste Incineration plant?
A ready-to-use sorbent 
After onsite trials, it was decided to use SOLVAir® S200 ready-to-use sorbent that doesn't require any milling on site. 
A cheap switch for better performance 
Since the system onsite allowed an easy swap, the switch cost only 40 000 CAD (~30 300 USD). This allowed to reduce disposal from 1100 tons per year down to 500 tons per year at a disposal cost of 100-400 CAD (75-305 USD).
The previous system as it was designed initially had quite a few flaws that we rectified at the sorbent switch. We improved the silo, sorbent transport line from the silo, distribution in the gas stream due to the fact that we know our sorbent and how to use it. The know-how was freely offered to the customer, while they spent some money on the hardware changed/improved.
Benefits for the Incineration Plant
High acid gas mitigation levels
SOLVAir® solutions allowed high mitigation rates : 
HCl (115-250 mg/Nm3 at 11%O2) -> 25 ppm HCl = 40mg/Nm3 HCl at stack @11%O2
Reduced sorbent consumption by half
The plant went from 79-85 kg of their previous sorbent (unmilled bicarbonate) per ton of fuel down to 31-42 kg SOLVAir® S200 sorbent per ton of fuel. As a result of the higher efficiency of the new sorbent, disposal cost was also cut by more than half. 
Requirements of the legislation and achieved rate
The requirements of the Clean Air Regulation Environment Quality Act of 40 mg/Nm3 HCl at stack @11%O2  was successfully achieved. 
 "Low Capex and the easy switch allowed the investment to be recovered in less than 3 months. The customer is extremely satisfied by the product performance and cost savings realized, especially the reduction of disposal costs due to less waste." 
SOLVAir® Technical Development Engineer